Select your V2 bundle options: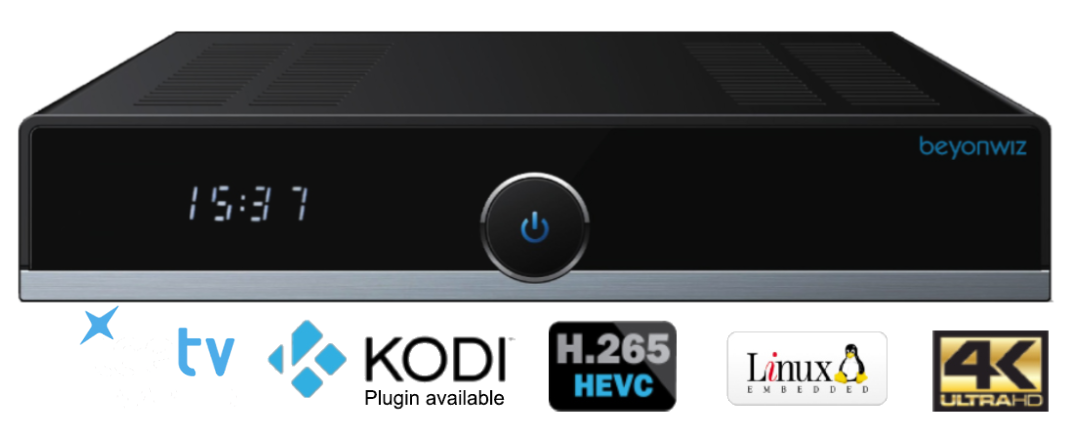 ** Please note the WinTV Dual Tuner dongle (the part that transforms the V2 from a Dual to a Quad Tuner) is currently out of stock, if you order the 4 tuner option this will be sent separately when they arrive at no extra shipping cost, unfortunately due COVID-19 delays the current estimate arrival is early September.  Also the essential USB mini-hub if you use three USB devices will be available mid-September.  You will be able to use your new V2 as a Dual Tuner until the WinTV dongle arrives, when it arrives it is then as easy as connecting the dongle via USB and rebooting to make it a Quad Tuner **

Two HD TV tuners + Optional 3rd or 4th tuner
Allowing you to record 10 programs simultaneously from 4 TV networks

via external USB hard drive, USB thumb drive or network (DLNA)
Get the most out of your Beyonwiz with IceTV - All for just $7.99 a month*
* IceTV defines a month as 30 days. After the free period the IceTV service is available for a subscription price of $7.99 per month. This gives you full access to all of IceTV's smart Free-to-Air TV recording, recommendation and discovery features. We offer IceTV FREE for 1 month with your Beyonwiz. Video On Demand utilising 3rd party apps may be subject to additional charges by the content provider.
Try IceTV Free for 30 Days!