Watch Free-to-Air TV the smart way!

With IceTV's "Intelligent Content Engine"

Never Miss Enjoying a Good Show Again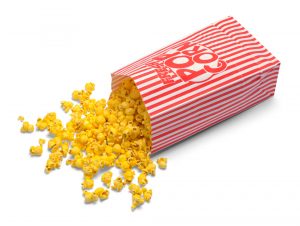 Catchup TV is only good if you like unstoppable adverts and a limited time to view.  PVRs are only any good if you can rely on them…
With IceTV and a compatible PVR you'll get the best of both worlds.  And really unleash the power of your PVR
IceTV's smartphone apps, or our website, powered by our accurate EPG and software services, make it simple and easy to find and reliably record Free-to-Air TV shows on compatible PVRs.
 Simply set your shows via IceTV's app, then when you want to watch TV just go to your list of IceTV's recorded shows on your PVR, choose and press "Play".  Sit back, relax, and enjoy watching what you want, when you want. And skip the ads too.
 So… Missed recording that TV show again?
Well not anymore!
Testimonials (and proof we try very hard!)
First class support through Colin and his staff. Problem was simple to resolve by Support but difficult for the inexperienced. It was caused by duplication of Devices shown when record attempted probably when IceTv staff reinstated the original temporarily paused account creating a duplication of Devices shown. Now resolved with many thanks.
You could never wish for a more professional response from support, they are the best!
Very committed to helping us troubled people
Excellent, also followed up later.
Incredibly fast (and correct) response!
Fantastic! How could it get better? "Issue" resolved in one email, over Easter! The "issue" wasn't a problem really, and was resolved by Colin, the Founder - Owner of IceTV.
Colin, responded to my call for assistance and gave me the direction I badly needed, not only that he then took the initiative to fix issues from his end which I was grateful for as I'm new to Icetv. The service was exemplary and I cannot speakly highly enough of Icetv and Colin
Excellent, such patience and consideration and time spent helping me. Couldn't have been better.
Always on the ball, replying in minutes. Cheers
The help was excellent. My request was answered very quickly and politely. You couldn't ask for better support. Many thanks!
Prompt response with explanation of issue and resolution. Very happy with IceTV.
Fantastic proactive support with personal follow-up. Have already left you a 5 star review on a review website.
Extremely rapid response and a detailed explanation of the fix to my problem.
Exceptional support on a Saturday evening
Support was outstanding. Very patient, and solved a problem with my hardware, which required a long period of time and ongoing concentration. This is endurance problem solving at its best. I am impressed! Paul
Excellent service ⭐️⭐️⭐️⭐️⭐️
I'm impressed by the close attention paid to my order. I made a mistake and this was identified and fixed by Colin the same day. Really good customer service!
I thought replacing my router and modem would be a doddle. I remember a note that said 'if possible try to keep the same SSID and password'. I ignored that at my peril. Thankfully the support team at IceTV lead me through the maze of network settings. I am back up and running with total admiration for the IceTV team.
Always above and beyond. This occasion is no exception.
Colin was very helpful and nothing was to much trouble to guide me through setting up Ice TV
No more tiresome scrolling through the PVR's EPG missing good shows.
There are so many good shows on Free-to-Air TV, you just miss them as you can't easily find them, or are not near the TV to set a recording. Go to the TV room, turn on the TV, wait a bit, grab the remote, scroll up, down, left and right - oh and maybe you weren't at home to remember? Hopeless!!

Just use IceTV's app wherever you are and let us make it easy to record your favourite shows and discover new ones - click record and you're all set. Plus, IceTV doesn't just record that episode, but all future episodes no matter what channel it airs upon so you'll never miss that show again.

"My Week" is your go to place with one press of the icon on the app. See a rolling 7 days of your recordings, favourite shows, keyword alerts, new series airings and our recommendations. All in one place. Simply choose and press record on any new ones you fancy.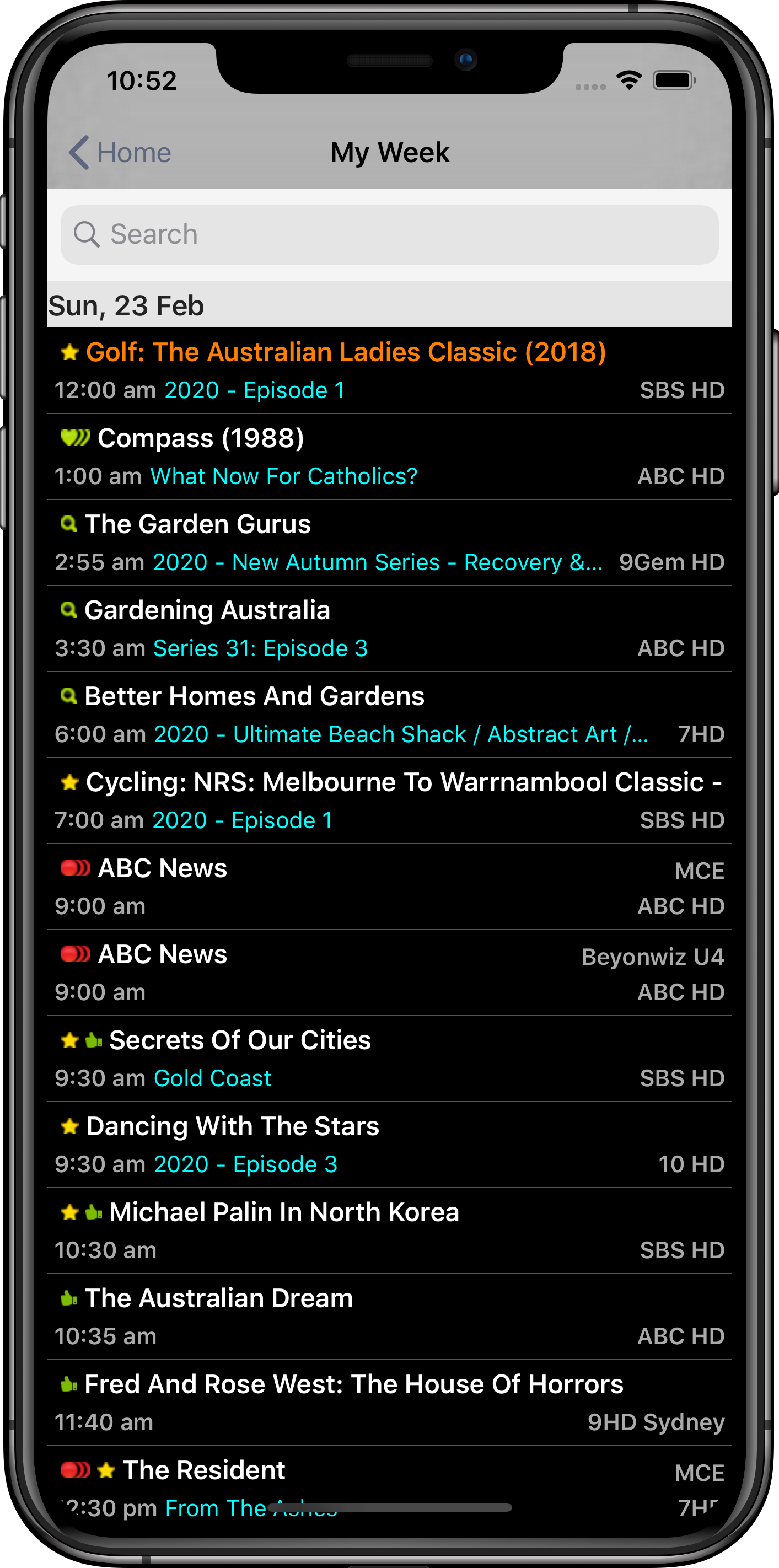 No more missing a show because you weren't near the PVR!
Wherever you are - at home, in a cafe, on a bus or even overseas, our integrated IceTV App allows you to control your TV recording from your mobile phone, tablet or desktop.

Just some of the IceTV app's features...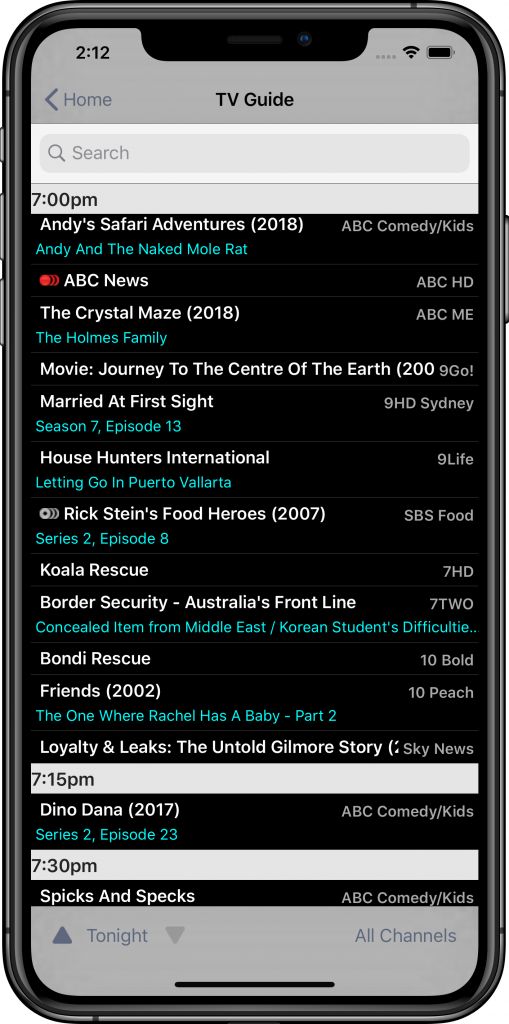 Quickly sort through channels and days
Quickly scroll to your shows, select a channel or day. Search the TV Guide, choose the show, press record, and it's set for you.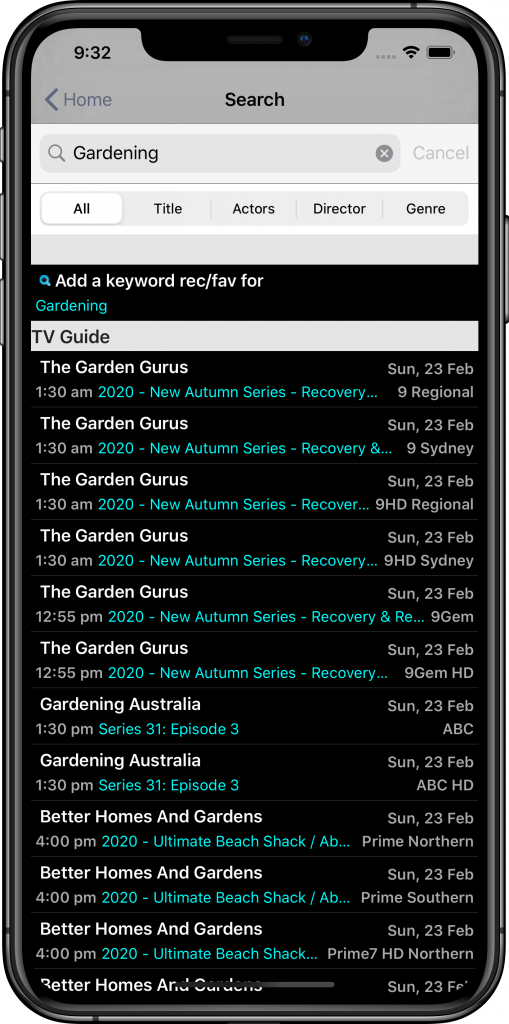 Record your favourite topics!
Pick Genres, Actors, Series, Directors, even Language
Choose the Search icon and use the search term to set an automatic Keyword Recording, or a Keyword Favourite for an alert.

Find interesting new Shows
View our bi-weekly 'IcePicks' recommended and upcoming TV shows, watch a trailer, and set recordings directly from the app to your recorder!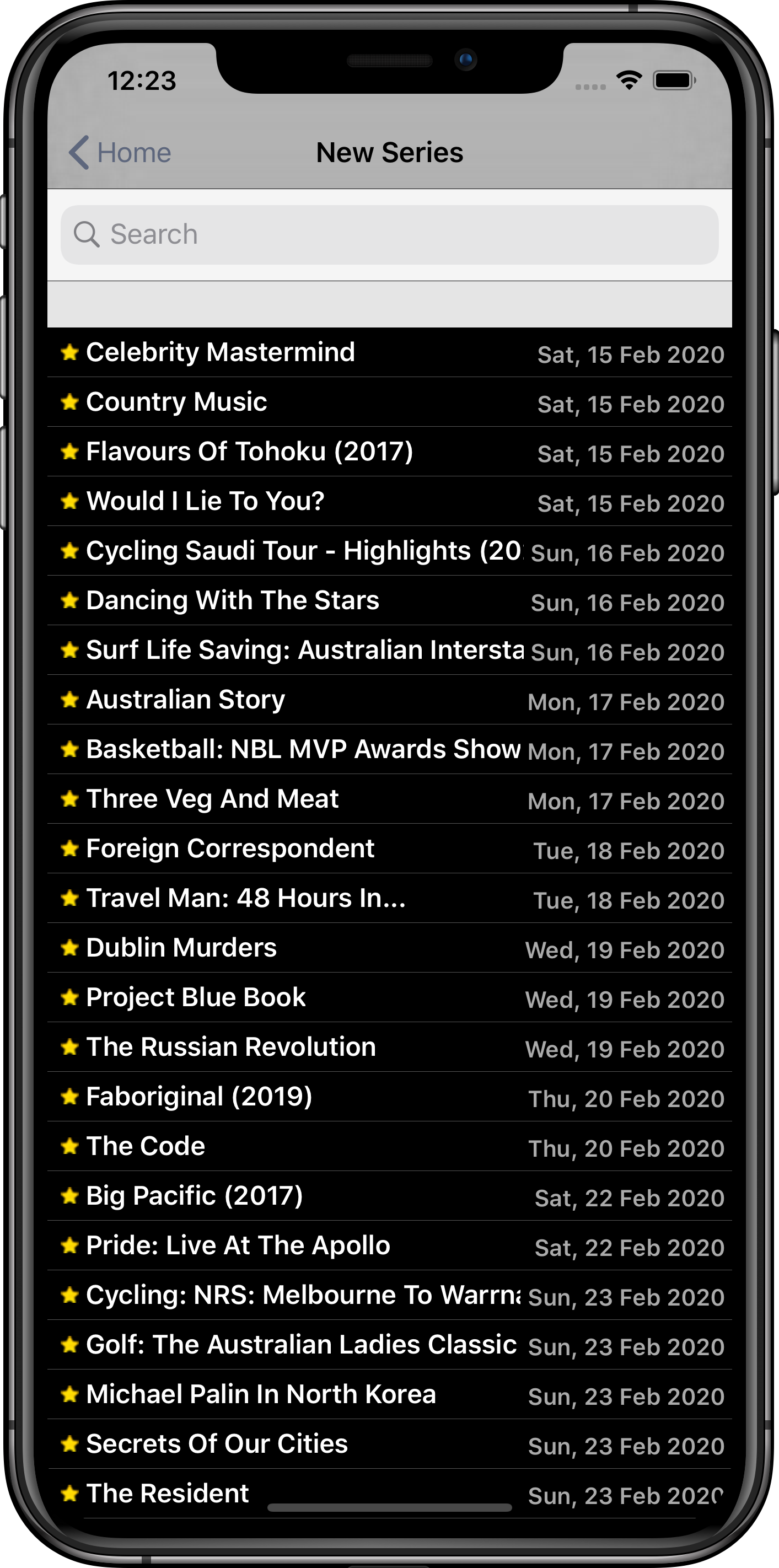 See all upcoming New Series
Be alerted to all New Series airings, even listed as "Coming Soon" if the air date is unknown but you can still set them to record and they will, when they air.
IceTV + a compatible PVR

The Perfect Match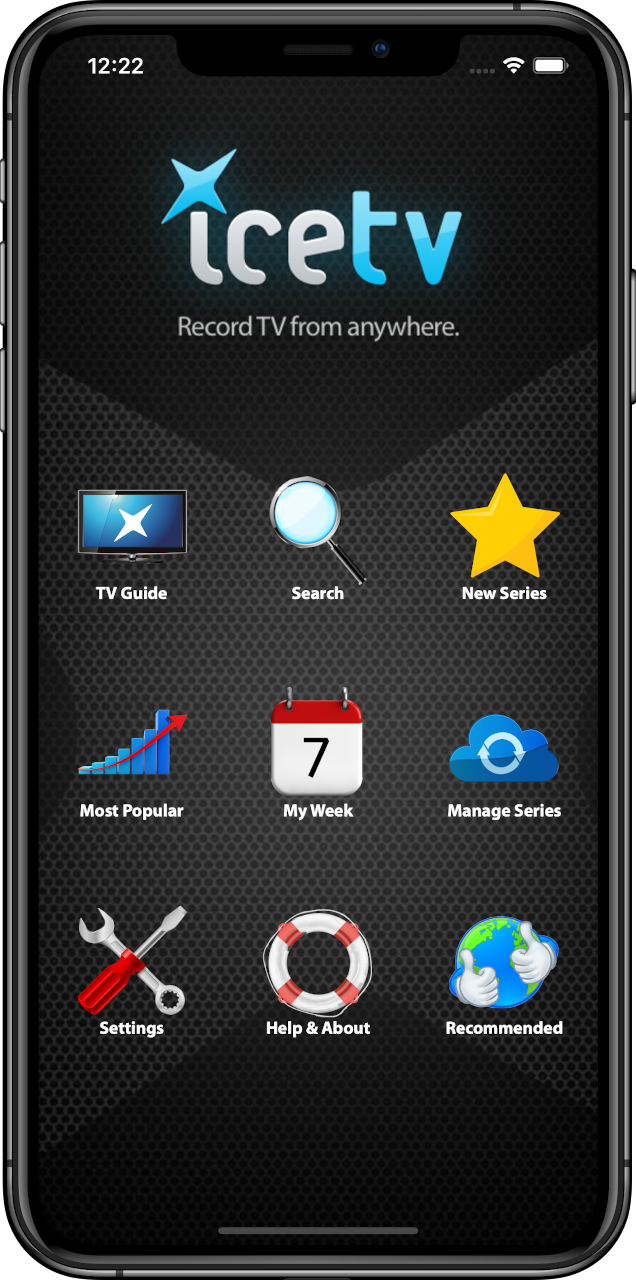 Search, Discover, Record, Enjoy at your leisure!
IceTV will change the way you watch Free-to-Air TV.
Join thousands of subscribers who are already enjoying
the benefits...