Save the cost of buying an IceBox PVR by repurposing a suitable spare PC and installing our free IceBox software.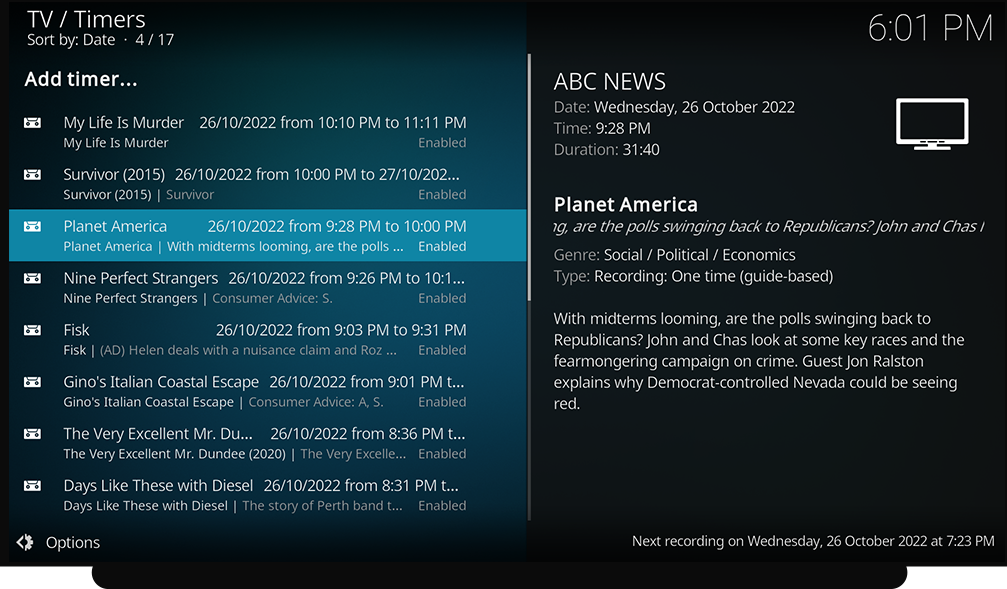 Where can I find out more about IceTV's BYOB Solution?
IceTV's IceBox software is based on the Libreelec software. It is currently based on version 11.
More information regarding Libreelec's requirements and recommended hardware can be found at Libreelec Hardware for x86 recommendations
The IceBox BYOB solution is currently in BETA, so please aware of this. During this beta period we will only be supporting the x86 platform (other platforms will be added later). Currently we do not have a 'legacy' version available that supports nVidia graphics cards, if you wish to use the IceBox software on a computer with an nVidia graphics card then please let us know so we can gauge interest.
We also do not provide technical support for this solution, however all of the help articles for Libreelec can be used and we have a dedicated forum setup for questions at IceTV Forum – BYOB.
If you don't have a remote control or TV Tuners for the computer you wish to use, these can be purchased below.
Installation instructions can be found at IceBox BYOB Installation Links
Some more information on the software powering the IceBox you can have a look at:
The Kodi Wiki – https://kodi.wiki/view/Main_Page
The Kodi Forum – https://forum.kodi.tv/
The LibreELEC Forum – https://forum.libreelec.tv/

Choose Two or
four IceTV tuners
Simultaneously record every channel of two networks per dual tuner​
Before purchasing, please refer to our minimum systems requirements table below.
BYOB Minimum System Requirements
System Requirements
We recommend at least 1TB of storage space to store up to 600 hours of TV recordings – Please note the installation of the IceBox software will completely wipe your hard drive and replace its software with IceTV's IceBox operating system
IceTV's Remote has been designed for easy use to view recordings and uses RF so the IceBox can be hidden away if preferred to keep the TV area uncluttered. Plus no need to "point and shoot"!  However it is not necessarily required.  We can't test them all but you can probably use most remote controls or using the TV remote via HDMI-CEC but they will need an IR receiver connected via USB.  A keyboard and mouse will also work, either via RF and a dongle, or USB. 
You will require a DVB-T tuner to record using the IceBox software. We can only guarantee support for the IceTV supplied tuners which have been tested and work well. Other tuners may work but we cannot offer any technical support.
IceTV's IceBox - based upon Kodi for the most flexible PVR
Use the IceBox to view your photos, videos, and more all in the one place.