IceTV, in c

ombination

with our IceBox PVR, is a unique service
to

manage your free-to-air TV viewing.
Designed for the discovery and management of recording of Free-To-Air content, IceTV gives greater control and ease of use when interacting with your PVR.  All of your program search and recording functions can be taken care of through the IceTV app for smartphones or the 
IceTV website 
– avoiding the use of outdated and awkward onscreen menu functions standard on most PVRs.  IceTV stores all of your TV recording instructions in its own secure cloud-based servers so you'll never have to rely on your recorder to remember what your recordings and preferences were, or will be in the future.  We curate new TV series and recommended show selections on our apps and website to help you discover, choose and easily record the best free-to-air TV shows – so you won't miss a good show again.
IceTV really will change the way you
watch TV

. Forever.






















The Story of IceTV to date, and the future...
February 2005.  IceTV Pty Ltd opened for business funded by 20+ investors including our current Managing Director who was the major investor. Within three months IceTV launched Australia's first 7 day Free-to-Air (FTA) EPG for use on Topfield 5000 PVRs as the commercial broadcasters refused to release their EPG data for PVR usage, only supplying a "Now and Next" TV guide via the broadcast stream.  For the first time IceTV's 7 day EPG enabled proper PVR scheduling and recording functionality.  Initially only uploaded by USB memory stick IceTV developed a WiFi bridge to enable automatic daily updates via the internet.  IceTV determined that all its EPG data will only be supplied by the internet taking advantage of the ongoing growth in internet enabled consumer electronic equipment and foreseen media involvement.
February 2006.  IceTV defined its future business plan to use the IceTV Intelligent Content Engine, EPG and recording management software, to integrate cross promotion of Free-to-Air TV show's metadata with rental (TVOD) and subscription (SVOD) video content available via internet delivery ("Over the Top" – OTT).  It would provide users with a properly curated and engaging user interface (UI) to enjoy a user experience (UX) enabling discovery and viewing of related content options in one UI upon the IceTV portal on the TV, apps or website.
April 2006.  IceTV launched an IPO on the Australian Stock Exchange to raise funds to properly develop the products.  The Australian NINE Network sued IceTV for breach of copyright half way through the IPO open period for collecting investment funds from interested investors.  IceTV returned all the funds and the IPO was cancelled.  IceTV wasted its IPO costs.
April 2006. – August 2009.  IceTV fought the NINE Network through the Australian Supreme Court and won, lost on appeal by the NINE Network and ultimately took the case to the Australian High Court where IceTV won with a unanimous decision by The High Court Judges in our favour.  We changed copyright law in Australia and potentially in other commonwealth countries based on British law, and probably in some EU countries too.  Recovered costs were only approximately 50% of total.  We were financially wounded but we had the rights to our EPG and a business.
August 2009 – October 2015.  IceTV dropped its attempt to integrate TVOD and SVOD OTT media with FTA as we had insufficient capital after our court costs and lost IPO opportunities.  We focused on producing the best recording management software services, especially with the advent of the Apple iPhone in 2010 which provided a far better and more versatile platform for interacting with FTA TV show listings and managing their recordings. In mid-2014 we embarked on a project to automate advert skipping in the replay of recordings, collaborating with the digital signal processing professor and PhD students at a leading Australian University.  The project achieved its goals and we launched our own PVR named "Skippa" but mid-way through the launch the overseas parent company of the Australian branch, who manufactured and designed the PVR hardware, closed the local operation leaving IceTV with no viable distribution through retail stores and no reasonable chance to continue development.  IceTV had spent its development fund and was left virtually insolvent. The Managing Director and co-founder had no choice but to call in the administrators.
,NEVER GIVE UP!
October 2015 – February 2016.  The Managing Director funded the continuation of the business whilst in administration in order to keep its recording and EPG services alive.
February 2016.  The Managing Director bought the assets of the business from the administrator as the company was due to be liquidated and the business continues today as TV TV Australia Pty Limited trading as IceTV and YuVu.  IceTV continues to grow supplying consumers with the best FTA recording management software services.  YuVu was founded in March 2016 as our B2B arm selling FTA aggregated EPG metadata to many local and overseas enterprises who use the data for a broad range of government and commercial market research and content promotional purposes.
January 2023 – The "IceBox"
IceTV decides to bring out its own PVR to avoid reliance on any specific set-top-box manufacturer. This time we are basing the box on an Intel miniPC which has multiple sources of supply.  We use an "open source" operating system and tuner management software for ease of supply, reliability and adaptability to integrate all IceTV's software and functionality.  Using our custom software the "IceBox" is designed to be completely user friendly, needing just a username and password to automatically set up the whole system.  It also offers "media centre" benefits of managing and viewing TV recordings, home videos, photos and more.  All in one "IceBox".
THE FUTURE
We will remain both a consumer focussed service provider for enhanced FTA TV recording systems and a business provider of FTA EPG metadata. Our next technical challenge is the ability to record to the cloud removing the necessity for the hard drive hardware and enabling the replay of recordings to any device anywhere, but costs for useful storage space and streaming charges are still prohibitive in a scenario that avoids copyright breaches such as suffered in their attempts by Optus in Australia and Aerio in the USA. It will happen, watch this space…
AND A SPECIAL "THANK YOU"
To all our loyal customers – without your support we could never have battled through to still have an exciting future in our niche of the media industry.
IceTV + an IceBox

The Perfect Match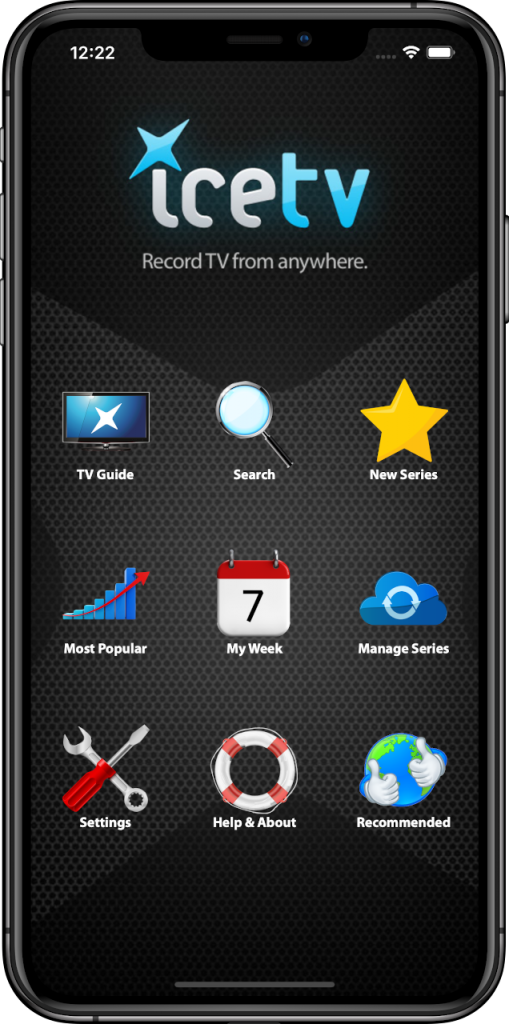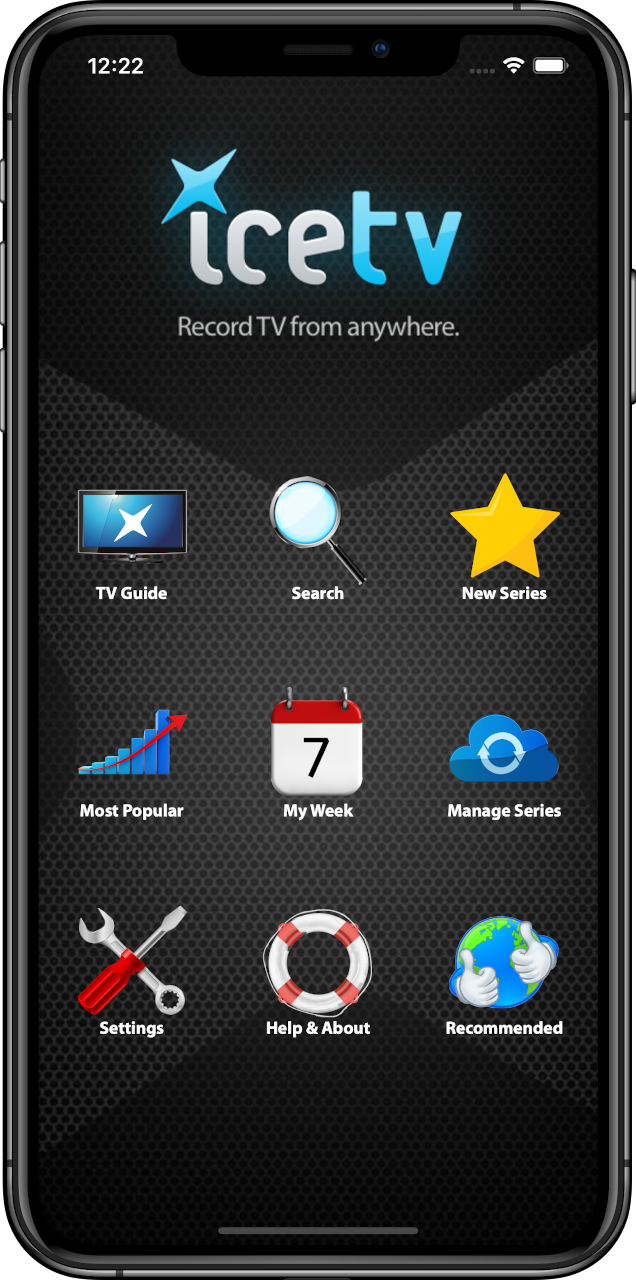 Search, Discover, Record, Enjoy at your leisure!
IceTV will change the way you watch Free-to-Air TV.
Join thousands of subscribers who are already enjoying the benefits...